B2B Company Credit for Magento 2
Encourage sales by offering credit to the customers you trust.
Specifying credit limit for customers and groups of customers
Credit as payment method on front- and backend
Managing overdue credit payments
Currency is converted hassle-free
Setting automatic email notifications on credit operations
Integrate with Company Accounts and One Step Checkout
Current extension version: 1.0.2 | Compatibility: CE 2.3.X - 2.4.X; EE 2.3.X - 2.4.X

45-DAY MONEY BACK

FREE INSTALLATION

90-DAY FREE SUPPORT

FREE LIFETIME UPDATES
B2B Company Credit Gallery

Magento 2 Credit Limit Business Value
Offer credit to encourage customers to speed up and increase the amount of their spending. Company Credit for Magento 2 allows individual and bulk offers to customers, groups and even companies they represent. The module helps tackle potential risks in offering credit by arranging accurate records of credit history and enabling updates to the limits and balances when need be. Selling on credit you state the stability of your business and stand up against competition.
How Magento 2 Company Credit Works
Get Magento 2 EE functionality into your CE version with a module for enhanced credit payments management which allows setting credit limits for customers and groups of thereof, due options of operating and editing of transactions provided both on the front- and backend.
Payment on credit at checkout
Trusted customers only
Credit history
Email reminders
Payment on credit at checkout
Payment on credit at checkout
Configure the Credit Payment to feature as a payment method available at checkout for customers and groups of thereof.
Trusted customers only
Enable and specify a credit limit to selected customers only, who will then be able to see their credit balance and credit transactions in a designated tab in My Account.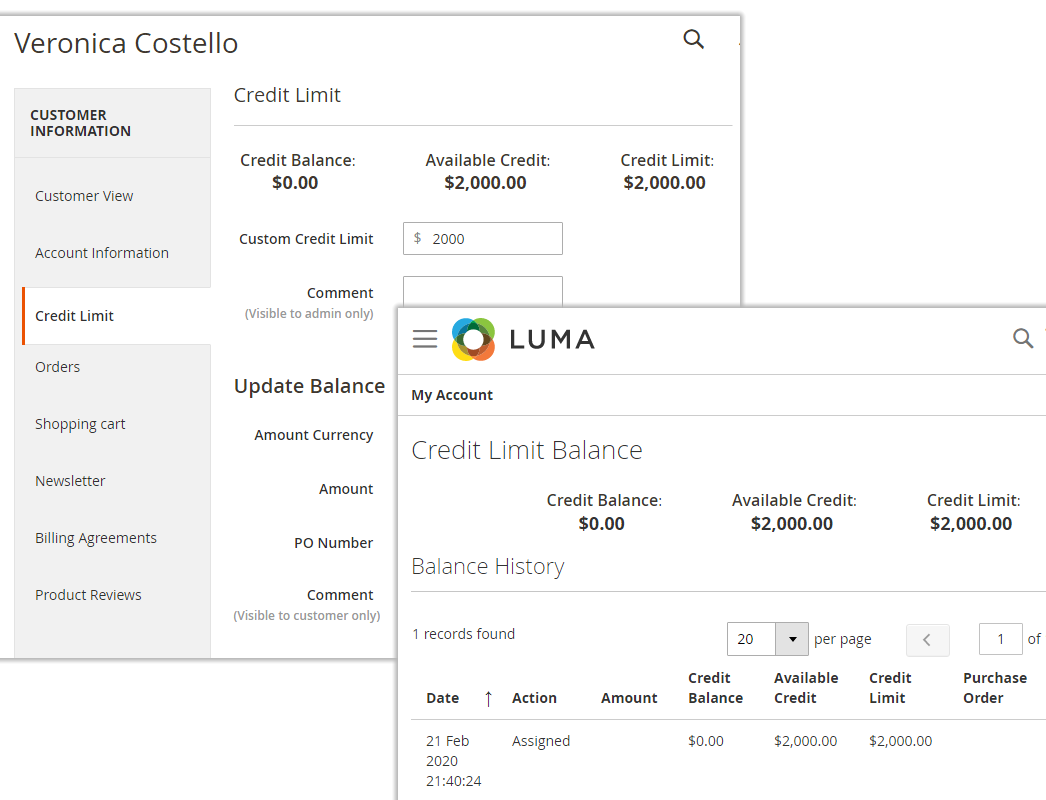 Credit history
Track the history of the on-credit payments, browse the full list or those specific to a customer, study shoppers' current credit balance and make appropriate alterations to statuses and figures.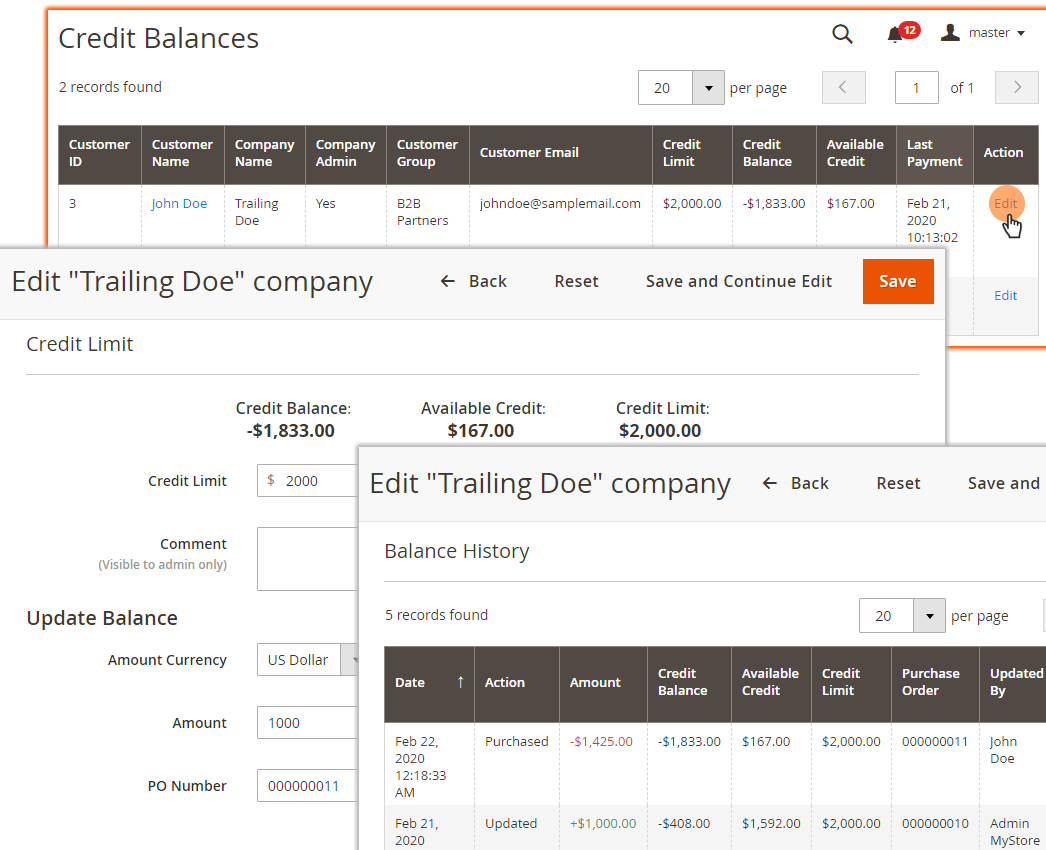 Email reminders
Notify shoppers on changes to their credit balance via email with the help of two templates on credit balance updates and changes in the amount of credit limit.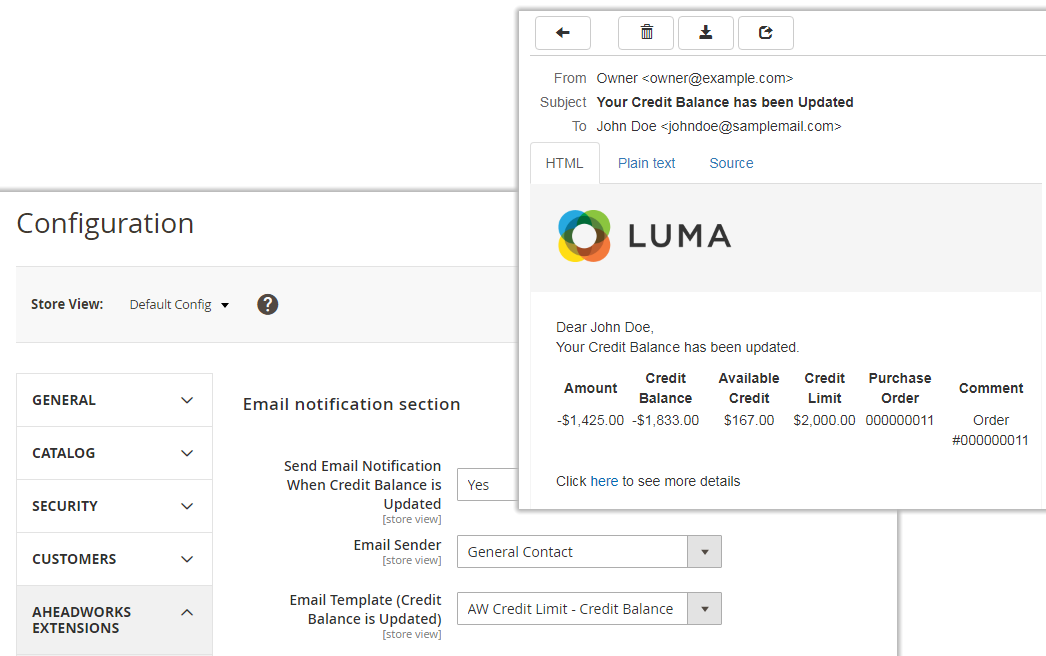 Magento 2 Company Credit Detailed Feature List
1.0.2

Released 22.10.2020
* Fixes related to cron job work
* Minor design improvements

1.0.1

Released 28.02.2020
* Fix for Magento Marketplace

1.0.0

Released 27.02.2020
* Initial release