Remove checkout friction, and payment restriction with the ability to offer a select group(s) of customers NET 30 Terms.
Customers can complete transactions in NET 30 payment terms, no credit card necessary
Restrict NET 30 to selected groups of customers and billing addresses by country
Ensure trust by setting deadlines for payment, no hidden rules
Customize order status to start and close the payment period
Monitor payment and manage orders made on NET 30 from a single grid
Control overdue payments with automatic calculation of due dates and timeframes
Payment reminder templates with customizable automatic email notifications
Current extension version: 1.1.0 | Compatibility: Open Source 2.3.X - 2.4.X; Commerce 2.3.X - 2.4.X

45-DAY MONEY BACK

FREE INSTALLATION

90-DAY FREE SUPPORT

FREE LIFETIME UPDATES
NET 30 Gallery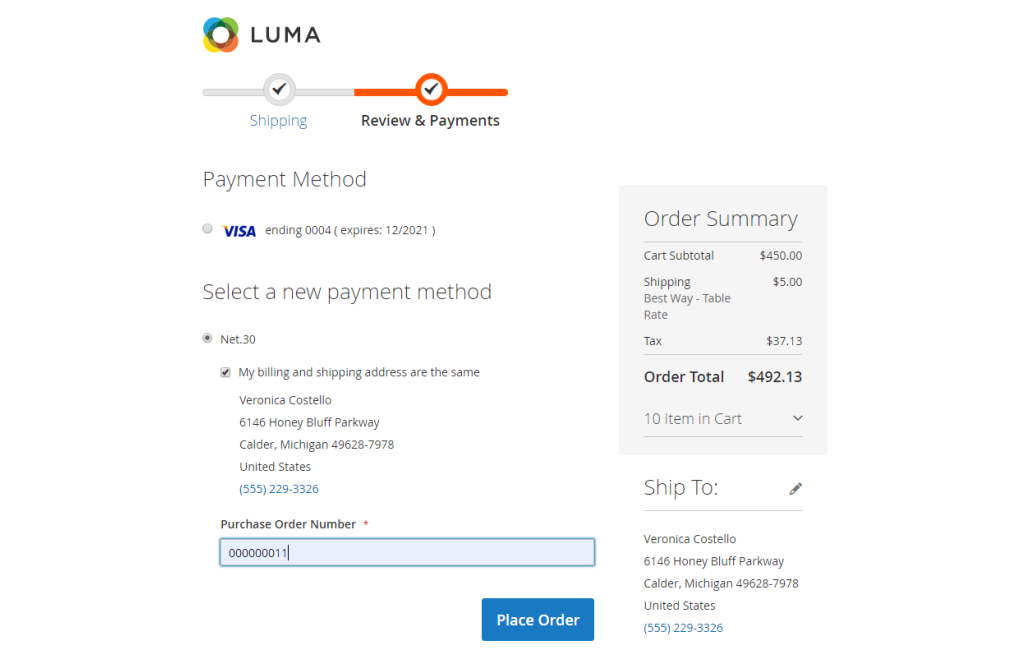 NET 30 for Magento 2 is a pay-later eCommerce solution allowing customers to order products without paying at checkout. A shorter form of checkout, such an approach speeds up purchasing, eliminates doubt and removes all direct financial repercussions from the transaction. With no hidden fees and no transaction access to customer credit cards, the unlimited credit payment method ensures trust and eases customers' minds.
How Magento 2 NET 30 Works
Deferred payment at checkout
Trusted customers only
Monitoring overdue payments
Email notifications
Deferred payment at checkout
Deferred payment at checkout
Configure the NET 30 deferred payment to feature on a list of payment methods both at storefront checkout and on the backend.
Trusted customers only
Enable and specify NET 30 payment to selected customer groups and customize debt acquittance period for each.
Monitoring overdue payments
Monitoring overdue payments
Survey the table of orders made on deferred payment terms to check the due dates, the defaults (in days) on debt and get access to the detailed information on customers and orders.
Email notifications
Keep customers informed on approaching or surpassing the deadline for payment acquittance. Choose one of the preconfigured templates or suggest your own.
Magento 2 NET 30 extension Features
1.1.0

Released 07.07.2021
+ Integration with M2 B2B Company Accounts
+ Integration with Payment Restrictions
+ Restrict placing orders using NET 30 while having any overdue order


1.0.2

Released 27.03.2020
* Incorrect value of Payment days in case of multiple shipping
* Grammar mistakes and translation improvements

1.0.0

Released 10.03.2020
* Initial release