There is nothing more important to the overall success of a business than having access to accurate, well-structured data! Having good data helps business owners and marketers alike identify areas for growth and improvements.
Do you want to know how you can advance your eCommerce store data collection and analysis?
Make time-consuming analysis a thing of the past, with Aheadworks powerful extension Advanced Reports for Magento 2. Equipped with 10 reports widgets and 13 report types, the Magento 2 extension enables a clear overview of your eCommerce store performance and sales trends. 
It allows merchants with the following crucial fields: 
Collect data on sales activities

Examine customer behavior

Details about campaign profits 
However, sometimes businesses require deeper analysis of KPIs. In this case, those businesses can benefit from additional Aheadworks extensions and integrations; today we will talk about one of them.
Problem:
"I want to monitor sales performance per customer group, so I could build a marketing strategy on each group appropriately. However, the existing groups are not enough for deep dive, we need more options to see sales performance on different customer segments."
Solution:
Filter the report's data by customer segment with Magento 2 Customer Segmentation integration. Gather and analyze data on sales activities of a certain customer group and make data-driven decisions on its enhancement.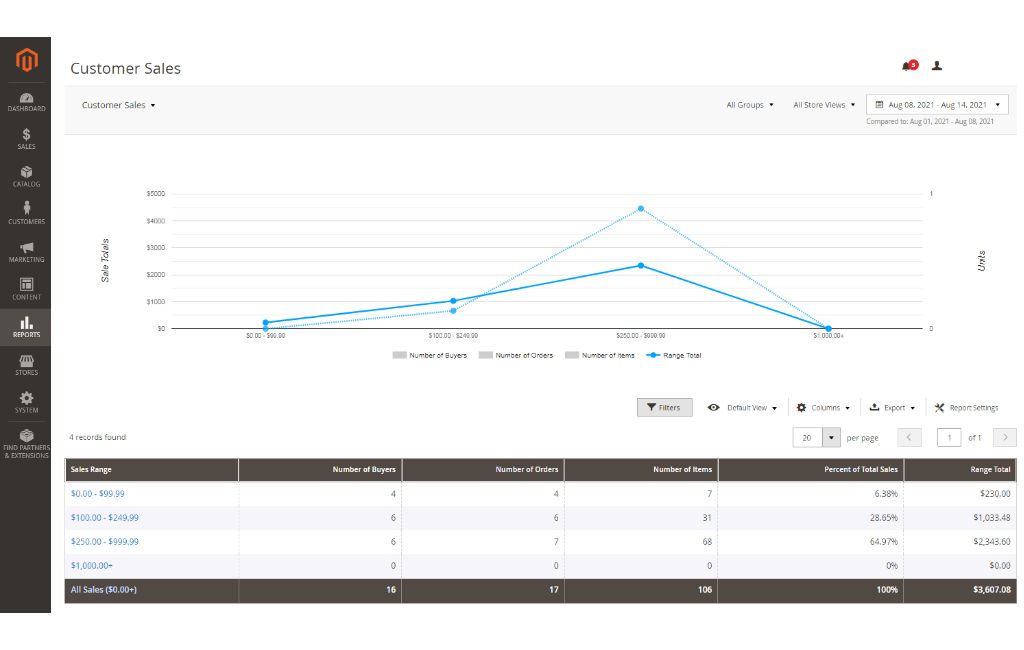 Create flexible marketing campaigns based on recent data for different customer segments to keep them engaged on the web-store. Use detailed statistics on sales, customer behavior, inventory, etc. to build, change and adapt sales strategy for business success and prosperity.
Example:
Last month you set a new promo campaign for neck massager targeted at population aging. And now you want to see its results and take steps to improve it if necessary. 
In this way, a Product Performance report is exactly what you need. 
To generate a report by customer segment, set the required condition in the M2 Customer Segmentation extension. Let's cover people over 50: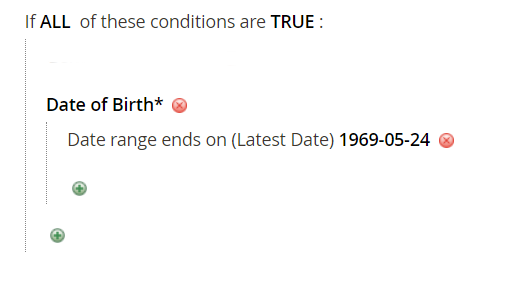 When the segment is created it appears in the Advanced Reports menu automatically.
Thus, return to the M2 Advanced Reports extension and choose the Product Performance Report from the report list, use the calendar to set the date range, and adjust filters. Enable  Filter by AW Customer Segments and select the required one in the drop-down menu. Save the current view.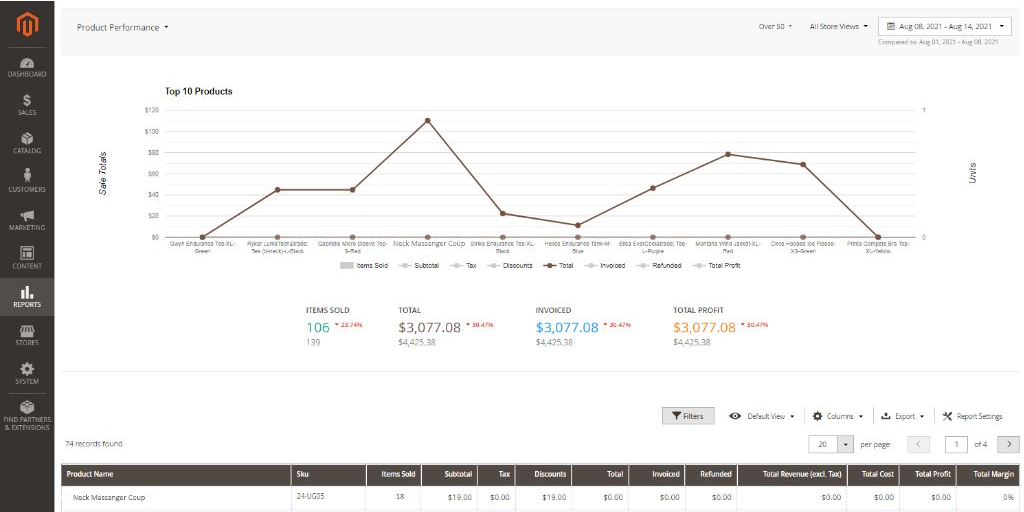 And integration possibilities are not ending here! Together with the Product Performance Report, some other reports provide the opportunity to filter data by segments. Among them are:
Sales Overview 

Product Variation Performance

Sales by Category

Sales by Coupon Code

Sales by Payment Type

Sales by Manufacturer
Learn more about extension reports and features on the product page. Bring your business to the next level!